If you have a lot of spare time on your hands, then you might as well make some good use of it. If you think that your choices are limited because all the things you love to do require expensive processes; it is about time you find some productive hobbies that are not only fun, but inexpensive as well! 🙂
You might be saving for your rent or for paying some loans which might make you think that there is no space for any "fun" related activities. Here are some hobbies that can quickly add a bit of zest in your life and help bring in some much-needed creativity.
1) Hiking
Everyone loves an excellent adventure. Hiking a close location that is full of beautiful and breathtaking flowers and views can be a great way to spend time. There might be some areas around your house that are still unknown to you. By exploring through hiking, you can discover some new things about your town. There is no requirement of buying a specialized outfit. All you need is a backpack with all the essentials and a mind of an adventurer!
2) Camping
Camping is another example of an outdoor activity that you can adopt without spending much. The requirements include suitable camping equipment based on your preferences. Camping is a great inexpensive option for a relaxed holiday getaway.
3) Writing
That might seem a dull option for you to have fun. If you have a passion for writing, you can start a blog (yes!), writing your favorite content and you might be even able to earn some cash depending on the type of material you are writing. You can review different movies, music videos and other entertainment-related content that will keep both you and your readers well occupied.
4) Running
That is one of the most productive hobbies you can adapt to. Running helps you keep calm and helps maintain optimal weight if done regularly and correctly. If you have a decent pair of trainers, then you might want to start running early in the morning for a bright day ahead.
5) Learn to play a musical instrument
With the free online learning options available, you can fulfill your childhood fantasies of becoming a rock star! There is a wide range of options available which include guitar and piano lessons that you can take to find good use of your free time. You can check out BerkleeX for free online music lessons.
6) Volunteer
There are a lot of festivals and events that are in the "fun" category. You can also hit it right where you actually get paid to help out at some events. Such events also provide an opportunity to meet new people and make some loyal friends – which automatically translates into a lot of fun.
7) Biking
It is one of the most affordable and a creative hobby that you can add to your daily routine. All you need is a suitable bike that is readily available on the market. Even a slightly used bike sitting on your front porch can do the trick. Biking is an exercise that also helps maintain your fitness levels making a suitable option for you to consider.
8) Gaming
Video games and equipment can be expensive for short-term use, but if you have a lot of time to spend, video games are your jackpot. Your computer or laptop is enough for a night of some fun-filled gaming. You might only need to pay for the games or the rare upgrades on your gaming system. There are numerous games available with some great discounted offers that are something you can look forward to. Surprisingly enough, you can also meet some friends on the online gaming platforms.
9) Cooking
It would be a grave mistake to underestimate how much fun it is to learn how to cook. There are a lot of categories in cooking that you can opt for such as baking. There are cooking lessons available online teaching you how to make dishes that you might not find familiar. That can be quite a useful hobby once you get involved – and you can cook delicious snacks or dinners everyday.
10) Learn a new language
One of the best ways to get the best out of your free time; learning a new language such as French, Spanish and Mandarin does not require you to fish out an expensive language teacher. There are online courses available that are enough for you to get a hold of the basics, and some like Duolingo are free!
There are lots of other hobbies such as reading and gardening – all viable examples of fun-filled activities for your free time. It is essential that your free time is devoted to something useful that might include acquiring skills which can be helpful in the future.
What did we leave out? Comment below!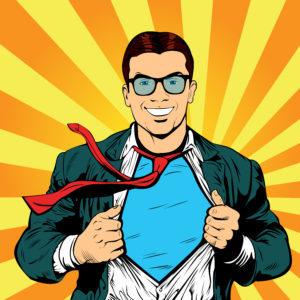 Certified Public Accountant, Masters of Business Administration, Masters of Science in Accounting, Chartered Global Management Accountant, Family Man