Like the VHS tape, CDs, and iPods; 10 years from now the resume might be considered a thing of the past.
We live in present day, and even with the internet, social media, and smartphones; standard operating procedures for applying for a job still require a resume. These everyday norms are why there is great value in having a good resume.
ThinkRich
1. Resumes are first impressions
2. Resumes are like prime real-estate, where every pixel counts
Studies from TheLadders show that the average employer only spends about 6 seconds reviewing your resume. It is very important to have a good professional resume that can properly represent your work and educational history, while being able to stand out from the crowd.
The value of a good resume can be expressed simply as the difference between landing the job or not. Not having a good resume means potentially more time out of work, leading to loss of income. Also, with a poor resume it could cause stress and loss of confidence related to rejections from employers.
The Value of the Resume First Impression
What first impression will you express to your hopeful future employer? We've all heard there is value to a good first impression when meeting new people, so why not transfer that thought to your resume? Think about it, your resume is your first impression to the business you are applying.
Research shows that people make judgement about confidence, trustworthiness, and likability based on the first few seconds of interactions, either in person or via electronic form.
Furthermore, the good first impression you bring from your well written resume may transfer over into the interview. First impressions have been known to skew people's perceptions, leading to over-inflation of positive traits while blocking out negative traits. This natural occurrence could be the edge to help you better land that job!
The Value of each Word on your Resume
So we know we want a resume that expresses confidence and trustworthiness while being likability – well, how do we do that? There are basic formatting structures to follow, you can find those templates online with a google search, I'm going to outline the basic content themes you should express in your resume.
Executive Summary/ Elevator Pitch – this is a very key aspect to your resume, in that 6 seconds recruiters and employers use to evaluate your resume, they start right here. My suggestion is to craft your elevator pitch out loud to yourself before writing anything out on paper. This way you will know it has a great flow and you can reference that during the interview when they ask you the classic first questions "Tell me a little bit about yourself."
Make Achievements Standout – Have an achievement section on the top third of your resume, use related achievements that fit with the job description. something that will catch the readers eye
Under 10 years experience = under one page; over 10 years = two pages – Aim for clear and concise information.
While our online social media presence is quickly becoming our business profile, in current day life – the value of a good resume is clear. Resumes are your first impression to future potential employers, first impressions that may transfer over to the interview. A well organized resume allows you to showcase your achievements and background within the first few glances.
The value of a resume can be best heard by this phrase: "You're Hired!"
Also check out our guide on how to get started on LinkedIn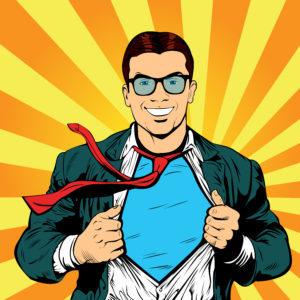 Certified Public Accountant, Masters of Business Administration, Masters of Science in Accounting, Chartered Global Management Accountant, Family Man