Winning the lottery can be one of the most life changing events a person may experience. Imagine putting all your hopes into picking a set of numbers that have almost no chance of making you rich.
Then BOOM! All of the sudden you've won millions of dollars. And it's all yours to keep (post-tax of course).
Each year, hundreds of lucky winners experience what it's like to become an overnight millionaire. But unfortunately, many lose their winnings quite fast.
Here are seven lottery winners who lost absolutely everything…
Billie Bob Harrell Jr.
Then Texas Resident Billie Bob Harrell Jr. was an electrical supply stocker working at Home Depot. Struggling to make ends meet for both him and his family, in 1997 Billie was fortunate enough to win a whopping $31 million in the Lotto Texas game.
Being the giving man that he was, Billie donated plenty of money to his church and took care of his friends. In addition, he bought several homes.
But before he knew it, he had spent and lent every last cent of his lotto money. In just two years, Billie had no winnings left, and his marriage was in big trouble. Unable to deal with the stress, he took his life in 1999.
William Post III
William was a Pennsylvania man that struggled throughout his life. His mother passed away when he was just eight. His father sent him to an orphanage. And as he grew older, he never owned a home or a car. William was even sent to jail for a month.
However, in 1988, William had won $16.2 million. Despite his great luck, he is famous for quoting, "Everybody dreams of winning money, but nobody realizes the nightmares that come out of the woodwork…"
He was struck with a series of unfortunate events. William was forced to give his landlady a third of his earnings. His brother hired an assassin to kill him and his wife to inherit the money. And Post was convicted of assault.
After declaring for bankruptcy, William's seventh wife and nine children were left with nothing when he died in 2006 due to respiratory failure.
Alex Toth
In 1990, Florida resident Alex Toth had won the lottery. His winnings amounted to $13 million, in which he chose to receive in 20-year payments. Ironically enough, his yearly payments were paid out as $666,666.
This should have been a red flag for Toth at the very beginning. After living a life of luxury, Alex went completely broke. Subsequently, he was charged with tax fraud and split with his wife, Rhoda. Shortly after, he checked into a mental institution for help.
In 2008, Alex passed away at 60 years of age without a penny to his name.
David Lee Edwards
Edwards was an ex-convict from Westwood, Kentucky. Following a lay off from his job and being unemployed, David's prayers for relief were finally answered.
In 2001, he split a $280 million Powerball jackpot, receiving a lump sum of $27 million after taxes.
Over the next year, David went on a ridiculous spending spree. He bought a mansion, several cars, a private jet, hundreds of medieval weapons, an entire fiber-optics company, and even a watch that cost almost $80,000.
After spending around $12 million, his wife was arrested for stabbing her boyfriend, and he lost his house to foreclosure. In 2013, David died at 58.
Callie Rogers
Only 16 years old, Callie Rogers became Britain's youngest ever lottery jackpot winner when she won £1.9 million ($2.2 million) in 2003.
Too young to handle the pressures of dealing with so much money, Callie gave up her job and spent it all on partying, gifts, drugs, and cosmetic surgeries. The stresses continued to build on her, as she attempted suicide three times.
Callie now has three children and is happily married. However, she regrets winning the lottery, especially at such a young age. Rogers currently has only £2,000 ($2,359) left in her bank account.
The young winner says she is now content, but states, "I was too young to win the lottery — I don't think 16-year-olds should be eligible."
Lou Eisenberg
As the largest lottery winner ever at the time, Lou Eisenberg won $5 million in 1981. He chose to receive his winnings annually at $120,000 over a 20-year period.
Lou spent his money on a Florida condo, vacation trips to foreign countries, and quite a lot of gambling. Though, he made sure to give to those in need as well.
However, Eisenberg quickly went broke in 2001 after cashing in his last check. And his life of freedom and luxury was over just like that.
Since then, he has lived in a mobile home off of social security and pension benefits amounting to around $1k a month.
Sharon Tirabassi
Lucky Hamilton, Ontario native Sharon Tirabassi won $10.5 million in a 2004 lottery.
With her money, Tirabassi sent family and friends on once-in-a-lifetime vacations, bought a house, paid for plenty of cars, and gave away millions to those closest to her.
Before she knew it, her money was almost gone. And in 2008, Sharon lost her home along with her husband being sent to jail for a DUI.
Nowadays, she takes a bus to her part-time job so that she can live and support her children.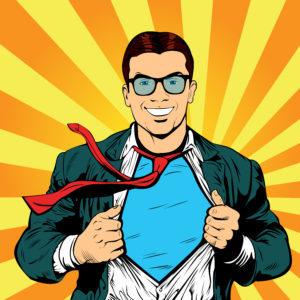 Certified Public Accountant, Masters of Business Administration, Masters of Science in Accounting, Chartered Global Management Accountant, Family Man