This is a guide to help you claim money that is OWED TO YOU!
A big move to a new house, job or other opportunity is often an exciting experience. A new chapter in your life begins as you leave the past behind, ready for endless possibilities. However, during the chaos of a hectic move, one item you may be leaving behind is your money.
Each year, millions of dollars in unclaimed money are forfeited to the government. And some of this might be yours.
I have successfully claimed roughly $45 in lost money through an old utility account using the following methods I am about to share with you.
That may not seem like much, but it was worth the 20 minutes of effort. You may be owed thousands or more.
How Does Money Go Unclaimed?
You may have money saved up for any number of reasons including but not limited to:
Maybe your cash is held in security deposits or pension plans you have forgotten or misplaced.
Possibly you have forgotten about an old bank account.
Some people have cash tied up with the IRS in undeliverable tax refunds.
Others have their retirement savings invested in a 401(k) plan.
Regardless of where your money may be, if the institution is unable to locate you, that money is turned over to the government.
Many times when someone moves to a new town, they forget about the money they have tied up somewhere else. Moving makes it difficult for financial institutions to contact and inform you of your lost money.
According to the Pension Benefit Guaranty Corp, $280 million in pension benefits are waiting to be claimed by around 31,000 people as of 2014. Although the total amount of unclaimed money that exists is unknown, the National Association of Unclaimed Property Administrators predicts that almost $42 billion in unclaimed money is currently being held by states.
Clearly, this is A LOT of money waiting to be claimed…
So How Can You Find if Money is Owed to You?
Start by searching individual state unclaimed money sites.
By far, the most effective way to find unclaimed money through legitimate sources is by searching through state websites. These sites are verified, reliable, and often contain the most up-to-date and accurate information pertaining to any money that may be yours.
The majority of money gone unclaimed through 401(k) retirement plans won't be forfeited to the states. But if you're looking for utility deposits, old bank accounts, or uncashed paychecks, searching through state sites is the way to go.
Your first order of business should be to check www.unclaimed.org.
This site is owned by the National Association of Unclaimed Property Administrators. Once you reach the site, you will be able to find websites associated with your appropriate state department in which your lost funds may be held by the map search shown below.
Make sure to search through every state in which you or your family have lived in. Doing so will greatly increase your chances of finding money that is owed to you.
Other Methods of Finding Unclaimed Money
If you're unable to find any unclaimed money through checking state databases, don't give up your search just yet! There are still several other ways to find lost cash:
Find Missing State Tax Refunds
The changing of names or addresses often leads to state tax refunds being unable to reach their intended recipient. If you can't find any money on unclaimed.org, check missingmoney.com as an alternative.
Search Through Unclaimed Retirement Benefits Directories
If your old company no longer exists, this does not mean your retirement benefits gathered there magically vanish. In fact, all your money still exists! Check the National Registry of Unclaimed Retirement Benefits to see if you have any retirement benefits owed to you.
Check for Unpaid Life Insurance Funds
If you owned a privatized life insurance policy, you may be entitled to some cash. There are many unclaimed life insurance benefits laying around. One place to look through is the U.S Department of Veterans Affairs.
Explore the Treasury Department
For those who have savings bonds, this information is for you. According to the Treasury Department, there are billions of dollars in savings bonds that no longer pay interest. Cash or reinvest yours as soon as possible. And check online to see if your bonds still pay interest.
Get in Touch with Former Employers
This goes hand and hand with the prior advice of finding unclaimed retirement benefits. Getting in touch with the human resources department at your former location of work can aid you in the process of locating lost 401(k) plans.
Contact the IRS
Just like state income tax, federal income taxes can fail to be successfully delivered as well due to a change in name or address. Reach out to the IRS to see if there is any money lawfully owed to you.
More Resources: To find out more information on how to find money that might be owed to you visit https://www.usa.gov/unclaimed-money
Bonus Advice: Watch Out for Scams!
With the knowledge that unclaimed money being rightfully yours may exist, an initial response may be excitement and desire to retrieve your money. But be wary, many scammers feed on this desire.
Never agree to have unclaimed money sent to you for a fee, as this is not a policy of any legitimate institution. In addition, government agencies will never call you about any unclaimed money that may be yours.
If you are contacted first or asked to send an initial fee, it is most likely a scam.
Q: Have you found unclaimed money using these resources? Tell us in the comments below!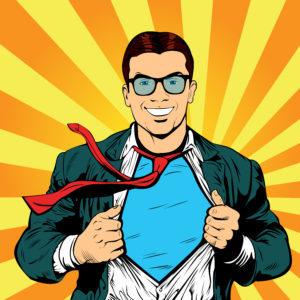 Certified Public Accountant, Masters of Business Administration, Masters of Science in Accounting, Chartered Global Management Accountant, Family Man