"Where did all my money go?"
Rings a bell doesn't it?
This is one of the most common questions that almost all of us ask ourselves at the end of the month. No matter how hard we try to maintain and balance our budget during the month, we often end up spending more than we initially planned to. Not only that, we are not able to keep track of the money either.
Sure we can write down all of our finances on a journal, but maintaining a finance journal just isn't as efficient as you would want it to be. (If done at all)
Thankfully, there are numerous finance apps out there today that can help us keep track of our expenditures. They are easy to use and available on multiple platforms. Whether you are planning to save up money or you're simply looking to keep track of your budget, finance apps will prove to be of ultimate help for you.
Mentioned below are some of the best finance apps we've reviewed out there today.
1. Honeyfi
Household and collaborative budgeting was kept in mind when this finance app was in development. This free finance app is a godsend for people who struggle to keep their budgets in check. You will be surprised to find out that this app also has a feature that recommends budgets to its users.
You can share your finances with other family members which will allow you to easily come up with a financial plan that would be best suited for your family.
Honeyfi is geared toward couples and has been featured in The Wall Street Journal, ABC, Forbes, TIME and several other prominent publications.
2. Wela
Wels is a free finance app available on Android and Apple. You wouldn't find a better app that has an all-in-one approach to financial management than this one. This app has an AI assistant (Benjamin) that constantly helps you with your financials while also giving you advice. You can also form a strategic investment account if you decide to buy Wela's premium services.
Wela has been featured in USA Today and The Wall Street Journal.
3. Wally
If you are looking for a finance app that is free, simple and easy to use, Wally will prove to be the best option for you. This free finance app is available on Apple as well as just recently launched on Android. This application allows its users to set up a savings target. You will be instantly successful with your savings goals once you start using this budgeting app.
Location and social tools are some of the best features of this finance app and are hard to find on any other app. You will be able to determine your spending patterns at particular places and with different people. Wally will provide you detailed info-graphics of your monthly expenditure which will help you spend your money even more wisely.
Wally has a good following across the globe and is really worth a look.
4. Pocket Guard
Pocket Guard is a free application and is available on both Android and Apple. You will be hard-pressed to find a finance app that is an all in one budget management app and bank account tracking app.A read only and encrypted connection lets you see your account status and your transactions while making sure that no one else can view it. The app can give you an estimate of the amount of money you can spend safely without exceeding a limit where you would fall short of cash.
Pocket Guard has been featured on NBC, TIME, and Forbes.
5. Wallet
Wallet is an Android an Apple application that will prove to be the best financial and budget tool for you. It is free on both Android and Apple. Automatic bank syncing is an option that this app has that makes it infinitely better than numerous other apps on the market. You can label your transactions and easily track you budget with this feature.
You can plan out your finances with great ease by viewing the reports and charts that this budgeting app provides. Wallet also has a premium version available on the App store; it is slightly expensive but is worth every single penny. This version will make day-to-day financing as easy as counting numbers.
6. Home Budget with Sync
Expense management and budgeting can never get any easier with this finance app. It is available on Apple as well as Android and is relatively cheap. The family sharing feature on this app is what makes it so great. This feature allows you to share the budget with your family. This allows everyone in the family to spend according to the set budget.
This finance app has charts that help you with your unnecessary spending habits. All the family members can synchronize their budgets with this app, this will help them save up their money and coordinate their expenses with other family members.
ThinkRich Tip "What can be measured, can be improved!"
What other finance apps have you tried or are thinking about trying? Comment below!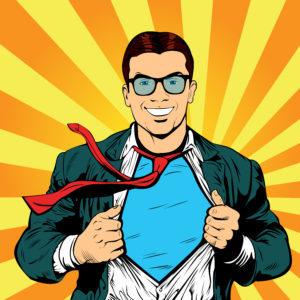 Certified Public Accountant, Masters of Business Administration, Masters of Science in Accounting, Chartered Global Management Accountant, Family Man