Once you have successfully settled in your home and managed to make regular payments for your mortgage maybe you should start considering refinancing the mortgage. Refinancing has a number of significant benefits for homeowners. However, it should not be considered to be a solution for every homeowner with an outstanding mortgage. This is because many homeowners make the mistake of frequently refinancing their mortgage which leads to nothing but regret in the end. Therefore, it is always wise to give refinancing a long thought before you make the decision. To help you out, we have gathered all the required information related to refinancing, in one place.
Why Consider Refinancing?
There is no doubt that refinancing a mortgage brings about many benefits. Since lowering the payment is a tempting option, you might be tricked into seeing lengthening the term a viable option in your case. However, in reality, making the term longer than it is already will only lead you to pay more towards interest and it will take longer to pay off the entire amount. Therefore, it is important to understand that refinancing is not an apt solution for every homeowner. Rather, it is more useful to go for a solution that reduces the payment period and lowers the interest rate as well.
Ways to Refinance Your Mortgage
Depending on your overall goal, the best way to refinance your mortgage will vary. Here are some of the different ways in which refinancing is done:
1. Rate and Term Change
In this kind of refinancing method, homeowners look for a loan that has a lower interest rate than what they are paying currently whereas the payment term is somewhat the same. Because of the simple nature of this method of refinancing, it is the most common way of refinancing chosen by many homeowners.
2. Cash-out Refinance
This option is considered by homeowners that have been able to pay out a decent amount of the mortgage and have managed to bring down the amount due. In a Cash-out Refinance, homeowners use the rise in the value of their house to refinance their existing mortgage for an amount that is higher than the one initially taken. Without having to pay for the insurance, you can then use this extra money to make improvements in your home or to pay off any other debt.
3. Shortening the Term
This method of refinancing is a great way to lower the total amount of interest paid towards the loan. However, by shortening the term of the loan, you might be faced with an increased monthly payment.
4. Cash-in Refinance
In a Cash-in Refinance model, you use up your extra cash in hand to pay off a great chunk of the current mortgage. After this, the loan-to-value ration will be calculated and the mortgage will be refinanced accordingly. However, such a refinancing technique is no longer very common as homeowners choose to use the extra cash on other high-return options.
Steps to Refinance Your Mortgage
Refinancing your mortgage will not be an easy task and you would probably be looking at more paperwork than you did when you initially applied. Here is a step-by-step process that you can use to understand refinancing.
1. Identify your Goal
It is important to understand what you are hoping to achieve through the refinancing of your mortgage. Ideally, you should be looking at a shortened term of payment.
2. Check Your Credit Score
Your credit score will play an important role in determining the kind of interest rate you get. Therefore, if there are any ways to improve your credit score, now would be a good time.
3. Find out the Value of Your Home
If there has been a sale in your neighborhood recently, you can use that information to determine the value of your house or you can use online tools to see whether your house's value has increased or decreased.
4. Look for the Best Mortgage Rate
It is recommended to shop for rates before you make a decision. You can also do this by comparing the different refinance rates online.
5. Determine Your Costs
When refinancing, keep in mind that there will be added costs incurred as well. These costs include but are not limited to the appraisal cost, document processing fee, application fees, credit report charge, and insurance.
6. Deal with the Paperwork
Gather all the relevant documents in one place after downloading and printing them out.
7. Finalize the Rate
To ensure that the rate will not change before the closing, you need to lock the rate down with the lender.
8. Keep Cash Handy
Insurance, closing costs, and property taxes are only some of the surprise costs that you might have to deal with. Therefore, make sure you are ready.
Think Differently, ThinkRich
If you are planning to refinance your mortgage, make sure that you are doing so for the right reasons. Moreover, with so many options available, you need to choose one which benefits you not only in the short-term but in the long-term as well.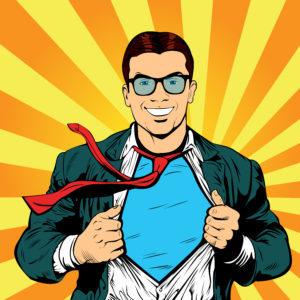 Certified Public Accountant, Masters of Business Administration, Masters of Science in Accounting, Chartered Global Management Accountant, Family Man