We've all heard of stories about wild roommates, leaky toilets flooding through from the floor above, and the cat lady. Most of us rent or have rented at some point in our lives, with many stories and a few tips that come along with those experiences. Through personal experiences, interviews with friends and family, and some dedicated research I'm going to share with you the top tips every renter should know.
#1 Understand the Application Process
Credit and Background checks: most, if not all potential landlords or property management companies will process both a credit and a background check. They also typically charge anywhere from $25-$65 for this process that is paid by the potential renter, you.
If you understand the process you can take proactive measures. For example, you can check your credit for free beforehand and if your credit score is over 650 there should be no further action needed. However, if your credit score is below 650 you can take the proactive measure of talking with friends and/or relatives to see if anyone would be willing to co-sign with you on the lease.
Note: anyone who co-signs on the lease with you would be also liable for coming up with the rent payments if you can no longer afford to pay rent.
#2 Actually read the lease, word for word (boring, but beneficial)
I've completed many deals in my life, real estate in nature to VP Finance corporate deals, and they all come with seemingly never-ending contracts to review. Just remember that a contract does not come from a horror movie, it's not out there to get you, it can actually be your best friend should things start getting weird with your landlord.
Ensure the below information is included correctly:
Rent due date
Rent amount due
Rental Property address
Lease term
Appliances included (oven, washing machine, etc.)
Security Deposit
Any fees
Grace periods
Who pays what utilities (sewer, water, trash, cable, electric, internet)
Roommate restrictions (is there a restriction on the amount of people who can stay at the property)
Repairs and Maintenance details
House rules (parking, storage, smoking, overnight guests, rental alterations, quiet hours, pool hours)
Pet restrictions
Lease extension options
Early termination charges
Eviction details
There is a thing called "spirit of the contract" which is used a lot in business dealings with more complex agreements, but I would suggest reading the lease carefully and following the next tip.
#3 Get Everything in Writing
Getting everything in writing can pertain to the lease agreement itself or any agreement during the term of your lease.
If agreements are made after signing the lease whether it be a day after, or 6 months into the lease, having those agreements in writing could potentially save you a considerable amount of money in the future.
For example, if you later realize that the lease does not specifically state who pays for lawn maintenance, pool cleaning, or a rent payment grace period, discuss with your landlord and ensure there is a written agreement. (Using our checklist in number 2 it should be adequately covered in lease agreement)
Also, if there is damage to the unit due to inclement weather or flooding due to a broken toilet, it is important that you notify your landlord as soon as possible and keep a record of the conversations, preferably by email. (email makes it easier to reference later if needed.)
I've known someone who verbally believed they agreed to a 1 year lease term, but later realized that the lease they signed was in fact for a 2 year term. The landlord ultimately held them to the 2 year agreement, which stinks because by buddy was looking to move to another state at the time.
Do not let things get lost in translation, get everything in writing.
#4 Know the best time to move (Best Selection: Summer | Best Price: Winter)
This one is a little tricky as it depends on what your primary goal is:
1. Best rental selection:
Most Americans move between the May and August months so if having the pick of the litter is your top priority then planning the move end of spring/early summer would be most beneficial. The highest volume of people moving in the summer months correlate with many school schedules as this is the time grade schools and colleges are on break and people are trying to get settled in before the start of the next school year. Also, the weather is generally better during the summer months across the US which better accommodates moving.
2. Best savings potential:
With many Americans wanting to move during the summer months in order to accommodate school timing and weather conditions, it does present and opportunity for better savings in the winter months, December and January. With housing costs representing the largest percent of expense in american household budgets it does make sense to look and save where you can on rent. In December most people are gearing up for the holiday season, while in January most people's bank accounts in recovery mode (that's a topic for another article!) Not to mention the weather in most areas of the US is quite cold.
During the winter months, with landlords looking to fill their vacant units, there is much more negotiating room and you may be able to score a really good rental at a great price.
It's worth noting that the timing is driven by supply and demand, which has its upsides and downsides. Summer months when most people are moving makes for a lot of supply, but because there is a lot of demand you will likely have less chance to negotiate and will have to make decisions very quickly before units get rented by someone else.
Conversely, in the winter months, with the holidays and weather demand is low so you might be able to pick up a unit at a great prices, but supply is also low so you will have to look longer for the right unit and would have to move in colder weather.
There are pros and cons to both, but knowing the right time to move given your primary goal is important!
#5 Negotiate (It's worth it, trust us!)
Negotiating anything is a tough task for most people, we understand that. We'll keep it simple here and suggest you focus on three specific areas beyond the initial rental term payment.
Rent Increases

— negotiate upfront what a second or third year lease amount would be (or write into the deal a max amount of rent increase year over year, example would be writing "rental fee cannot exceed a 2% increase") If you know you'll be in the area for more than one year, suggest a two year agreement at a discounted rate.

Security Deposit

– some landlords look for deposits that equal one month's rent (or more!), you may be able to score a lower security deposit by simply asking. Also, ensure it is written as a "refundable" deposit.

Pet Fees or Deposits

— some landlords ask for both a special pet deposit AND an additional pet fee each month. We suggest negotiating and paying only one of these, either a pet deposit or a pet fee each month.
#6 Technology is there to help
Finding Rental:
As if technology isn't changing everything — use technology to help you in the search for a new rental. Some top apps are Zillow, PadMapper, and Zumper.
Roommates:
If you can live with others, a great way to save some money is to find roommates. Having roommates can allow you to afford a place closer to work or preferable amenities, or simply put some extra cash in your pocket each month. The same apps that help you find the rental, can help you find a roommate, Zillow, PadMapper, and Zumper.
Movers:
If you need help moving, technology can help you connect to local moving companies, you can use yelp to get reviews as well. If all else fails, Craigslist.org has helped many of the people I know.
#7 Change the locks
Wouldn't it be great if everytime a tenant moved out the landlord changes the locks? In some states there are no requirements for them to get new locks, rekey the current locks, or change keycodes. Having new locks ensures that only a limited number of people could potentially access the inside of your home.
It is suggested that tenants speak with their landlords about replacing the locks (preferably before signing a lease); in some cases the landlord might cover the costs of the locks and installation.
Even if the landlord does not agree to cover the costs, it is still recommended that you change the locks for peace of mind (even if you have to cough up the cash.) It is important to note that you will need to still discuss with landlord and get approval (and give spare key.) 🙂
Thankfully with technology advancements there are smart keys and full passcode door locks now. Both make changing the key or code very easy for landlords when tenants move out.
#8 Paint the walls
Make the place feel like yours, paint the walls. Confirm with your landlord first, spend the $50 and paint – you'll thank me later. 🙂
#9 Nurture a Good Relationship with your Landlord (Communication is Key)
Keep the lines of communication open with your landlord; things will likely get resolved much faster and easier without legal action.
Regarding repairs, certainly reference #3 by getting everything in writing, but clearly express the items needing repair and the need for a quick resolution. If you are handy you could offer to fix the repair for a reduction in rent.
Vise versa, if you need an extension on the rent or need to move out early; having a good relationship with open communication could be enough to help you get that extension or allow you out of the lease early.
The important thing to remember is that both you and the landlord are in an agreement with each other for an exchange of value (you get rental unit, landlord gets monthly payment), more times then not, both parties generally try and resolve any issues that come up in a reasonable fashion.
#10 Get your deposit back
Security deposits are important to landlords for two main reasons, one – they pay for damages (beyond wear and tear) left behind by tenants and two – they help protect landlords from tenants who leave early and do not pay rent.
Tenants should understand that security deposits are currently required for most lease agreements and it's important to focus on getting that security deposit back at the end of your lease. There is a distinct difference between being "entitled" to a refundable deposit and actually getting that deposit back into your banking account.
Two areas to focus on is the day you move in, and the day you move out.
Be proactive and take pictures and video of the condition of the rental unit on day 1; document any stains on carpet, chips in tiles, and/or holes in the walls.
On move out date, also take pictures or video of the rental unit and insist on a walk through with the landlord. Ideally you'd also have a witness there just to help if there are any disputes in the future.
#11 Consider Renters Insurance
Landlords are responsible for insuring the rental unit in case of damages caused by fire and other disasters. However, that insurance does not cover your personal property inside the rental unit.
Renters Insurance covers things such as:
Personal Property: cost to replace your items in the rental unit if damaged or stolen, examples would be electronics, clothing, and/or furniture
Liability: cost of medical bills if you're found liability for injuries or if you accidentally damage someone else's property
Additional items are covered such as hotel bills if you are displaced due to an covered incident. Rental insurance is one of the most inexpensive types of insurance, most under $150 a year — and you can possibly get additional discounts if you bundle with other insurance like car insurance.
What other tips would you have for renters?? Comment Below! 🙂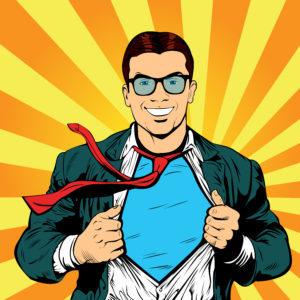 Certified Public Accountant, Masters of Business Administration, Masters of Science in Accounting, Chartered Global Management Accountant, Family Man